About Josephine Ng, Soul Intuitive
Why would a logically minded person with a science background like me engage in energy and spiritual healing? Would I be ridiculed? For a long time I struggled with these questions.
My formal education has always been in the sciences. I gave up 12 years in financial journalism after I studied Nutritional Therapy based on Functional Medicine whilst living in London. I loved the science, its emphasis on finding root causes of health issues and I felt I had found my calling.
But when my emotional health fell to pieces after I moved to Hong Kong, and out of the blue the retina of my eye detached which led to other complications, it was support from the spiritual realm that saw me through those difficult years. I dabbled in various energy therapies but didn't believe I could be an energy healer as I couldn't let go of my thinking mind. I was very frustrated that I couldn't feel energy
In 2016 I stumbled on Soul Realignment. Light bulbs went off for me as this uses logical thinking and applies spiritual information in practical ways.
A series of synchronicities in 2018 led me to learn medical intuition. After the wow experiences I've had with several clients, it dawned on me it was my ego and worrying about "my performance" that I had to put aside, not logic or science.
I tentatively offered this service on a page buried in my nutrition website. Unexpectedly, I've had bookings from total strangers who somehow chanced upon this inconspicuous webpage.
In January 2020, I had a conversation with someone for whom I did a Soul Realignment reading in 2016. She told me she went back to review her reading and realized how accurate it was. She asked if I was still doing this work. When I said no, she asked me, why not? Well, life got in the way plus I've been busy with my nutrition work.
When I mentioned I'd quietly placed my intuitive service on my nutrition website, her response woke me up. She said it was time for me to stop hiding! 
Today I'm still a Nutritional Therapist/Functional Medicine Practitioner. You can find out more here. I see no conflict between science/logic and spirit/energy. 
I can use one to complement the other. Looking back my interest in spiritual subjects has been there since young. In this stage of my life I want to integrate both of my gifts to be of better service to others.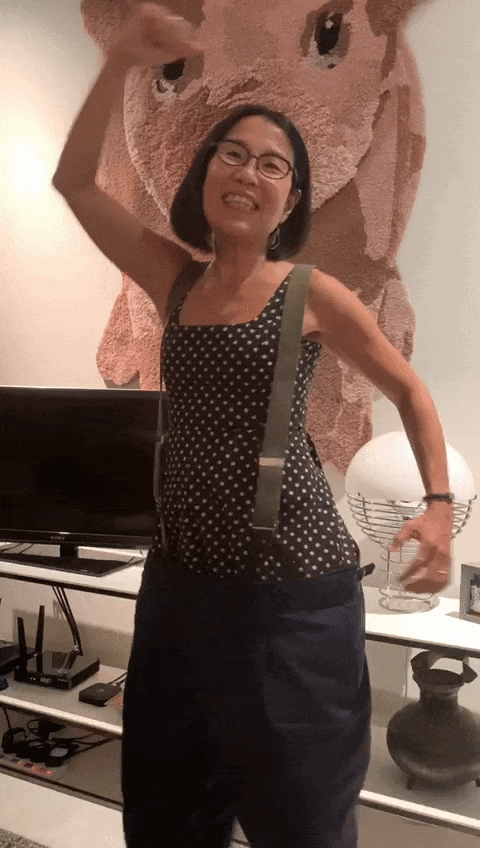 The Serious and Light Sides
Bachelor of Science (Singapore)
Diploma in Nutritional Therapy (UK)
Graduate of Applying Functional Medicine to Clinical Practice (UK/US)
Member of British Association for Nutrition and Lifestyle Medicine
Registered with Complementary and Natural Healthcare Council (UK)
Member of The Institute for Functional Medicine (US)
Soul Body Fusion® – Certified Practitioner
Soul Realignment – Level 3
Medical Intuition – Advanced as taught by Tina Zion
Medical Intuition Systems as taught by Darius Soon
Reconnective Healing – Level 1
World Traveller – Enthusiastic
Nature Lover – Passionate
Music Aficionado – Ardent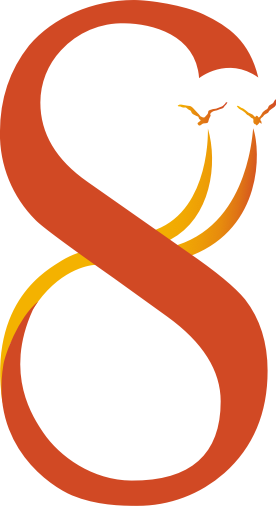 Story of my logo
It started with what to name my website when all conceivable domain names with the word "Soul" or "Energy" had been taken. Then the idea of using "ii" in "Energy" popped into my head literally as I was brushing my teeth.
 I knew immediately I wanted the logo to be based on the infinity sign. It came into being very naturally and quickly. I was stunned after that  when I realized how much meaning there is within this logo.
Figure 8 is infinity in the upright position. The Soul element is in the S within the 8. The 8 conveys abundance as well as balance between the physical and spiritual.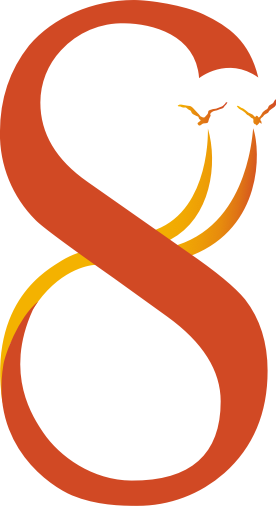 The "ii" curls up with the two birds in flight. The "ii" is about duality – the light and dark aspects of life.
It is a doorway to transformation as well as offering double success and joy.
Birds represent the connection between heaven and earth – as above so below. Birds are a sign to trust your intuition. Birds in flight means being able to see with the bird's eye view.
Logo created in collaboration with Ke Yang Voon
Get in touch
Sessions by appointment:
Singapore: In person, Skype or Zoom
Overseas: Skype or Zoom
Be Part of My Healing Community!
Receive news and updates from me.
Get in touch
Sessions by appointment:
Singapore: In person, Skype or Zoom
Overseas: Skype or Zoom